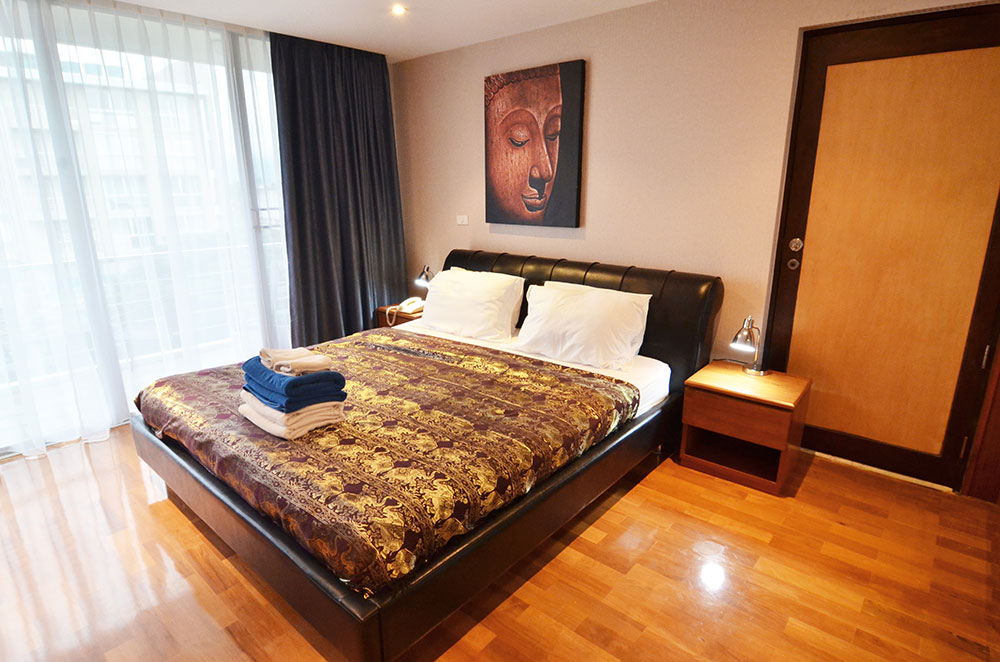 Monthly bookings $1,050 or $375 per week, U.S. $
Twin Peaks studio, 45 m2 great location
Why stay in an expensive hotel when you have it all in this cosy studio.
Located on the 6 th floor of  Twin Peaks condo with full kitchen.
Large sliding glass screened doors off the furnished balcony, tinted windows, black out curtains, and quiet building location. Fully equipped kitchen with washing machine, double sink, hot and cold water taps.
The large bathroom has a rain shower with good water pressure.
New very comfortable King bed with high quality bedding and thick duvet cover.
I supply 2 bath and 2 large pool. For stays of a week or more, full basic cleaning maid service is provided, one time per week, bedding and towels changed.
High speed internet and full tv cable tv packages are included. The 45″ flat screen tv has a movable arm to watch from the couch, dinning table or bed. As you can see in the pics, nice quiet garden pool and gym located on the 3 rd floor with sauna. Every thing you could ask for in a comfortable great located building near Night Bazaar.